Linetronic Technologies
We will be closed for
Christmas and New Year's holidays
from December 22
nd

2018 to January 6

th

2019
Automatic unit
Automatic movement of the head up and down.
Built in cooling system up to -15°C: not need external chiller, not need liquid medium.
High temperature up to 160°C.
Heating /cooling dry bath for more safety.
Removable glass cell for cleaning.
Not aniline is touched by the operator.
A small hole on the head support is used for the introduction of the aniline by syringe with luer lock (10 ml) when the glass cell with sample is already installed.
Wide 8" touch panel pc is installed with dedicated managing software Aniline programs as for standard heating and cooling profile and costums procedure available.
Temperature probe fiber optic and mirror are inside the sample and not outside the glassware.
Automatic stirrer made of brass, 3 coils.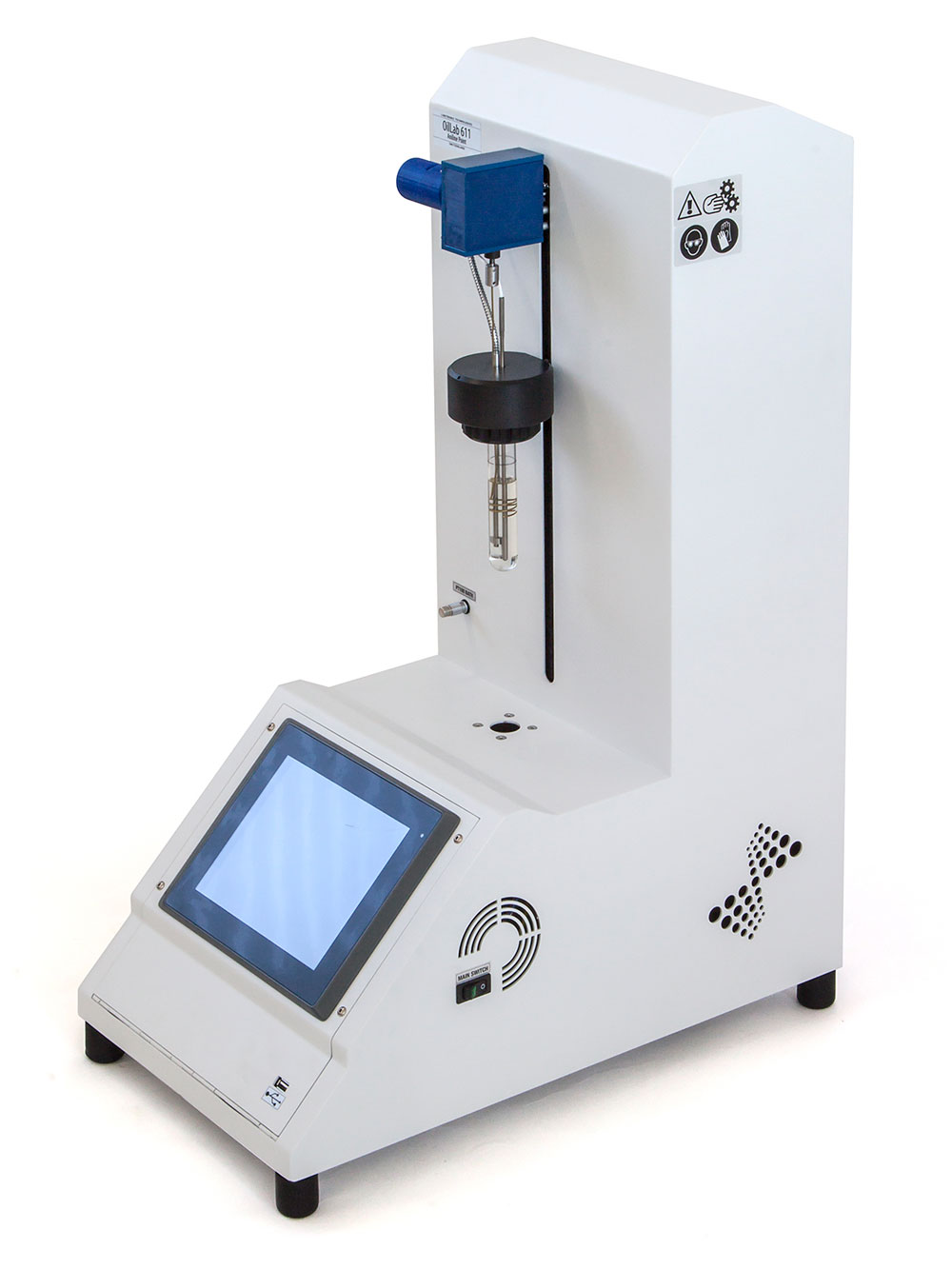 ---
Linetronic Technologies SA designs and produces a range of laboratory and process analyzers widely used in the petrochemical industry and in many other kinds of production such as food industry, power plants, and pharmaceutical industries:
Manual and Semi-automatic Analysers
Linetronic Technologies's products are for:
Authorities releasing certified controls and/or certification
Authorities for safety and control
Central laboratories, pipelines of refineries
Customs laboratories, airport laboratories
Power plants
Food industry
Laboratories for control of vegetable oils and greases
Laboratories or private institutes
Pharmaceutical industry
Producers of additives
Producers of oils and lubricants
Quality control of the product
Research laboratories of petroleum companies
Storehouses of oils and lubricants
Use of market standards (electronic, informatics, analyses).
Our analyses are based on the absolute respect of the analytical methods
ASTM, IP, ISO, EN, DIN. Moreover, our analytical systems can be customized
on the need of each client.
Incorporation of the analytical system within the Laboratory.
Incorporation of the analytical system onto the production lines
by respecting the norms.
Direct correspondence of the norms between the analytical systems
for laboratory and processing. Same method and same standard.
Comparable results, which give a total satisfaction and sureness to the user.
More speediness, developed efficiency, a direct link between
the laboratory and the production, user facility and low maintenance
costs of management.