Laboratory and Process Analyzers
Automatic Analysers → NewLab Range • OilLab Range • Thermofat • OnLine Range
NewLab X • Cloud Point • CFPP • Pour Point • Freezing Point • Cloud and Pour Point • Filter Blocking Tendency • LTFT • Low-temperature Torque
---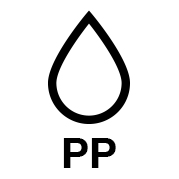 NewLab 300
Pour Point
ASTM D97 (correlated) - ASTM D5853 - ASTM D5950 - ASTM D6749 (correlated) - ASTM D6922
IP 15 - IP 441
ISO 3016
Pour Point of petroleum products, crude oils, motor and engine oils, additives, lubricating oils, …
Determination (D6922) if an automotive engine oil is homogeneous and will remain so, and if it is miscible with certain standard reference oils after being submitted to a prescribed cycle of temperature changes.
---
Measuring Pour Point Principle
According to the methods, the sample is cooled down at a specified rate and, at the prescribed temperature intervals, the mechanical arm of the analyser lifts the test jar from the cooling jacket and tilts it in order to bring it in horizontal position to test the flow of the product. The sample movement is detected by the thermal probes (PT100 detection) placed above the sample surface which react if touched by the cooled sample.
---
Measuring Pour Point Devices
Two PT100 detection probes placed on the surface of the product
Mechanical moving arm bringing the test jar in horizontal position
---
Measuring Temperature Probe
Platinum resistance PT100 class A
---
Measuring Parameters
Temperatures: in °C
Measuring range: -110°C … +100°C
Range of analysis: -90°C…+60°C (300/2-SA)
Resolution: 0.06 °C
Accuracy: ± 0.1 °C
Repeatability / Reproducibility: as per standards methods or better
---
Software Features
New LabLink software able to manage up to 6 analytical heads simultaneously (stand alone)
User friendly interface
All analytical parameters recorded
Customizable analysis parameters and methods
Customizable results report
Printable graphs and results
Self-identification of the typology of the analysers connected
The software includes:
Analysis Menu
Standard method as per ASTM / IP / ISO / EN / DIN… norms of reference:

(internal) with sample pre-heating
(external) without sample pre-heating

Optional methods:

T-sample – T-bath (Delta T constant)
cooling rate °C / h
selectable bath steps
fast bath
selectable tilt out test temperature

Audible alarm and displayed messages (at the end of the analysis and in case of errors and/or malfunctions)
Diagnostic Menu
Direct access to all analog, digital, inputs and outputs
Selectable value displaying: °C / Volt
Calibration Menu
Automatic calibration of each temperature probe
Last calibration date referred to each single probe displayed and relative data printable
Display of calibration diagram
Insertion of offset values
Standard and advanced calibration modes
Data Utilities
Fields for introduction of operator and product name
Archive viewer for files recall
All analysis stored in Excel® compatible format
Storage capacity for more than 60'000 analysis
LIMS compatible
---
Integrated Touch Screen Panel PC
TFT/LCD 12"
Resolution 1024 × 768, 16.2 M colours
2 USB ports for connection to an external printer and/or external PC
Storage capacity for more than 60'000 analysis
---
Test Jar
Same dimensions and volume as described by the standard test methods
Product level mark
Small edge on the top in order to fix the glass cell to the analytical head
---
Cooling System
Integrated gas CFC free motor compressors:
Single stage (for temperatures up to -40°C / 1)
Double stage (for temperatures up to -80°C / 2)
Equipped with an automatic energy power save system. After 15 minutes from the end of the analysis the cooling system goes in stand-by mode.
---
Safety Devices
Pressure controller for 1st stage motor compressor
Pressure controller for 2nd stage motor compressor
Thermostat for 2nd stage activation
Thermo-switch for each cooling / heating jacket
Motor compressors equipped with internal overload devices
---
Electrical Supply
220V ± 15% / 50 to 60 Hz
115V ± 15% / 60 Hz
---
Cord Cable
3 conductors flexible cable 2 m (7 feet) length with PVC sheath oil and heat resistant as per CENELEC directives
---
Ambient Temperature
Dimensions (cm)
1 test position
2 test position
3 test position
4 test position
6 test position
width
66
66
100
134
130
depth
60
60
60
60
75
height
80
80
80
80
170
Weight (kg)
single stage compressor
70
90
-
-
-
double stage compressor
80
100
130
160
280
---
NewLab 300 ST
Measuring range: -110°C …+100°C
Range of analysis: -110°C…+55°C
Resolution: 0.01 °C
Width: 34 cm
Depth: 60 cm
Height: 80 cm
Weight: 34 kg
---
Spare Parts
LAB-xxx/005-03: heater + auto adhesive + insulation
LAB-xxx/005-04: thermo switch
LAB-xxx/005-06: PT100 bath
LAB-xxx/007-02: static relay
LAB-xxx/007-04: PCB fuse 1.6 A, box of 10 pcs.
LAB-xxx/006-01: cooling fluid valve + fitting
(only for motor-compressor units)
LAB-300/007-01: main electronic board Pour Point
LAB-300/002-16: precision potentiometer
LAB-300/008-12: PT100 product w/connector
LAB-300/008-13: PT100 detection
LAB-300/008-04: calibrated test jar
LAB-300/008-041: o-ring for test jar
Calibration Tools
OilLab 80: calibration decade box – PT100 simulator
OilLab 81: set of connectors and cables for cold range
---
Linetronic Technologies SA
Via Onorio Longhi 2 • 6864 Arzo • Mendrisio • Switzerland
tel. +41 91 630 07 03 • fax +41 91 630 07 19
email: info@lin-tech.ch