OilLab 510 - Foaming Tester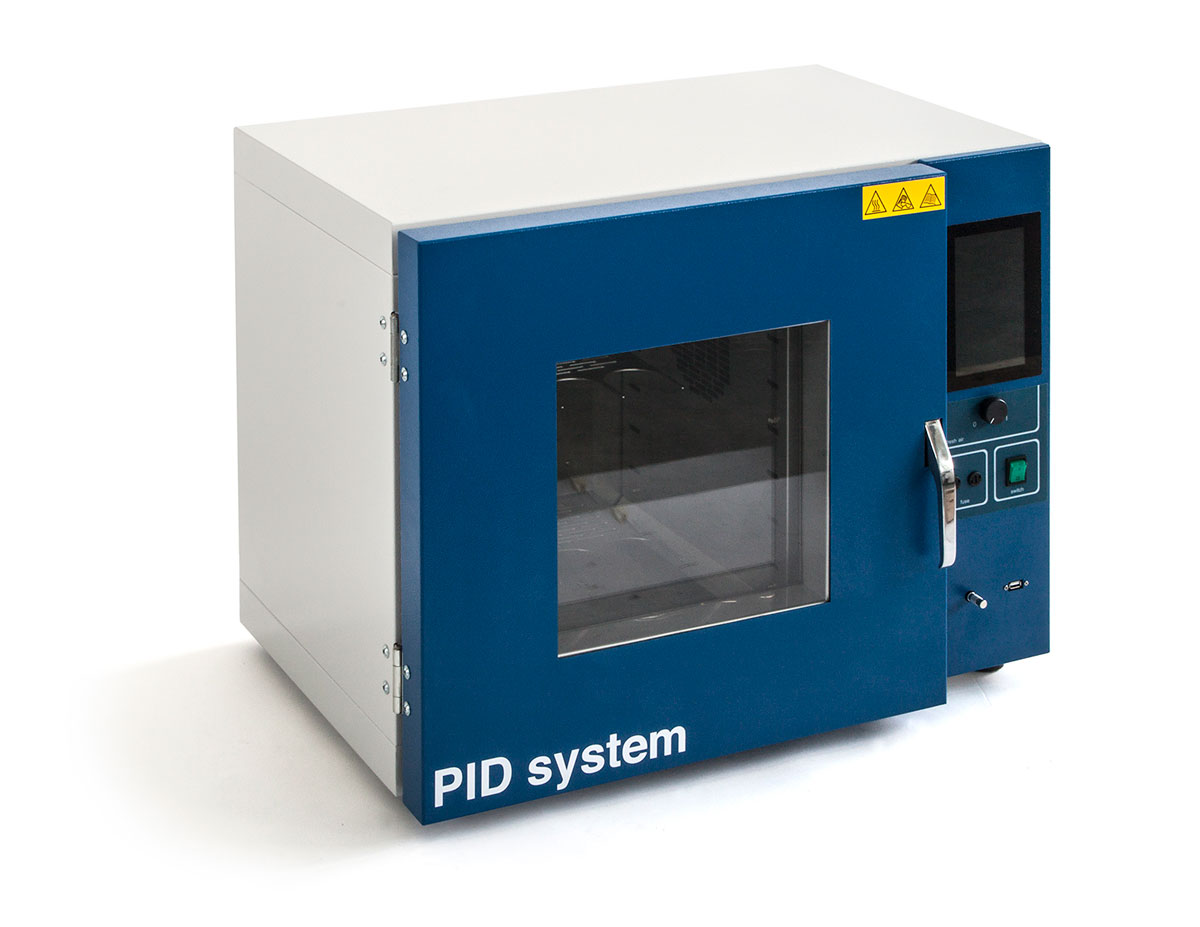 ASTM D892
ASTM D6082
DIN 51566
IP 146
CE marked
Subject
Foaming characteristics of lubricating oils: this test method covers the determination of the foaming characteristics of lubricating oils at 24°C and 93.5°C. Means of empirically rating the foaming tendency and the stability of the foam are described.
Main Features
Four test position heated air bath for measuring the foaming tendencies of lubricating oils in the temperature range of +20 to +150°C.
Compact and robust analyzer painted with epoxy paint.
Automatic analyser as for ASTM D892 and ASTM D6082.
Standard unit is provided with cooling serpentine for the acclimatization of the 24°C bath temperature by means of the connection to an external chiller.
The unit can be supply with the optional accessory, built in cooling system by the integrated Peltier modules LAB-510-18-01.
The electronic board grant the digital display of the signals with a resolution of 0.01 and a bath temperature stability of +/- 0.5°C.
Long temperature probe is positioned for digital control and test sample temperature and precise temperature control during the foaming process.
4 independent micro pump and 4 independent digital airflow meter indicating mass air flow with automatic flow controllers are used for precisely measuring and controlling the amount of air delivered to the air diffuser.
The airflow is controlled at either a rate of 94 or 200 ±5 mL/min, depending if testing by ASTM D892 or D6082, respectively.
The 8" Panel PC is equipped with the Lablink software with both ASTM D892 and D6092 test methods, for automatic start /stop soak time, audible alarm after completing soak time.
The parameters are displayed during the test on the touch screen allows the operator selection and full adjustment of all test parameters.
The labLink software include operator name , filename, 4 independent analysis, diagnostic and calibration menu.
A multi-pane insulated window allows full view of the test cylinder for observation of the foam.
A chilled water/glycol mixture is required to maintain 24°C (75°F) in the air chamber for Sequence I and III testing. The chilled mixture is also helpful for rapid cool down of the air chamber for the next test.
Optional accessory, LAB-510-240-C integrated cooling system by Peltier element used to climate at 24°C the air test chamber.
Integrated Touch Screen Panel PC
TFT/LCD 8"
Resolution 1024 × 768, 16.2 M colours
2 USB ports for connection to an external printer and/or external PC
Storage capacity for more than 60'000 analysis
Software
Real time display of all the analytical parameters
Storage of all the analysis
Storage of the results in Excel® format
Display of the graphic
Printable results
Automatic calibration of each temperature probe by means of the calibration decade box
Storage of the data referred to the calibration
Last calibration date referred to each single probe displayed
Access to all analogue and digital signals (inlet and outlet) in order to verify their functioning.
Accessories
LAB-101-880: graduated cylinder 1000 ml
LAB-101-882: rubber stopper
LAB-101-883: diffuser stone
LAB-101-883/C: certified diffuser stone
LAB-140-002: PT100 probe
LAB-150-015: static relay